How can the Westminster Information, Advice, and Support Service (IASS) help me?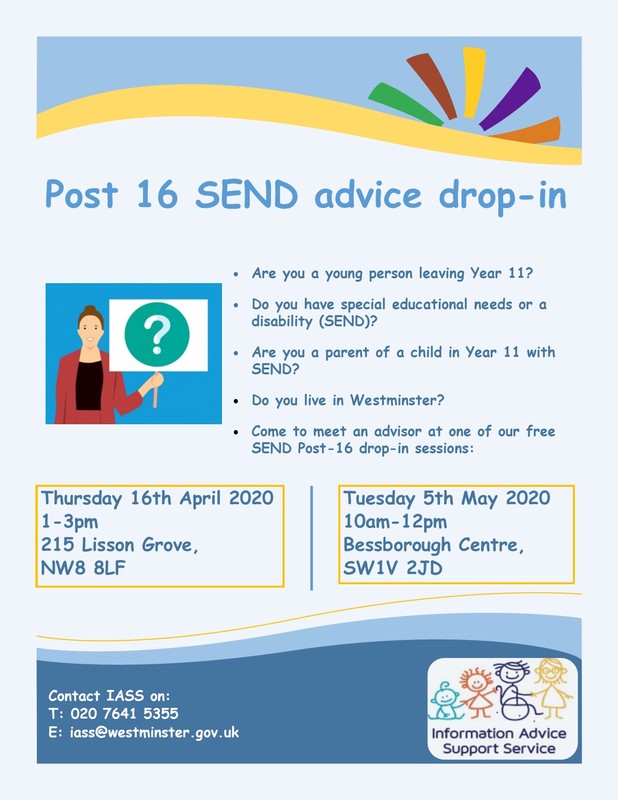 ​
We offer lots of support for young people with special educational needs and/or disabilities (SEND) including:
choosing the right school or college

finding opportunities to do what you love and improve your skills

getting your views heard about support you need

making your Education, Health and Care Plan (EHC) easy to understand

finding out what other services and help are available
You can find out more information here.
What are Education, Health, and Care (EHC) Plans? Who can they help me?
What does 'Local Offer' mean?
You can find more about the Westminster Local Offer here.
What is Personal budget?
Have a look at this explanatory video from KIDS about personal budgets
​